The Enugu Data Analytics Training Program
In partnership with Data Science Nigeria (DSN) and Capitis Global Ventures Ltd, Enugu SME is proud to introduce the Enugu SME Hardware Garage Training (EDAT)program.
Upgrade with the
EDAT Program
The Enugu State Government through the Enugu SME Center is focused on maximizing human capital development through provision of credit, "delivering training to increase people's skills enabling them to find jobs; creating jobs to improve incomes." Hence, the launch of the Data Analytics Training Program (EDAT), powered by the Enugu SME Center in partnership with the Data Science Nigeria (DSN) and Capitis Global Ventures Limited.
Through the localization of technologies, we wish to create a new generation
of trained personnel to revive problem solving in Enugu using data as a tool. Training sessions will be comprised of both activities and lectures that will cover Microsoft Excel, Microsoft Power BI & SQL.
EDAT is intended to go on for Three (3) Months after which only outstanding beneficiaries will be placed on internships.
Through this, skills are learnt, jobs are created, the economy is boosted and the state gains more traction.
Enugu SME Data Analytics Training (EDAT) program is a partnership collaboration between DATA SCIENCE NIGERIA, CAPITIS VENTURES LTD, ENUGU STATE GOVERNMENT, & ENUGU SME CENTER.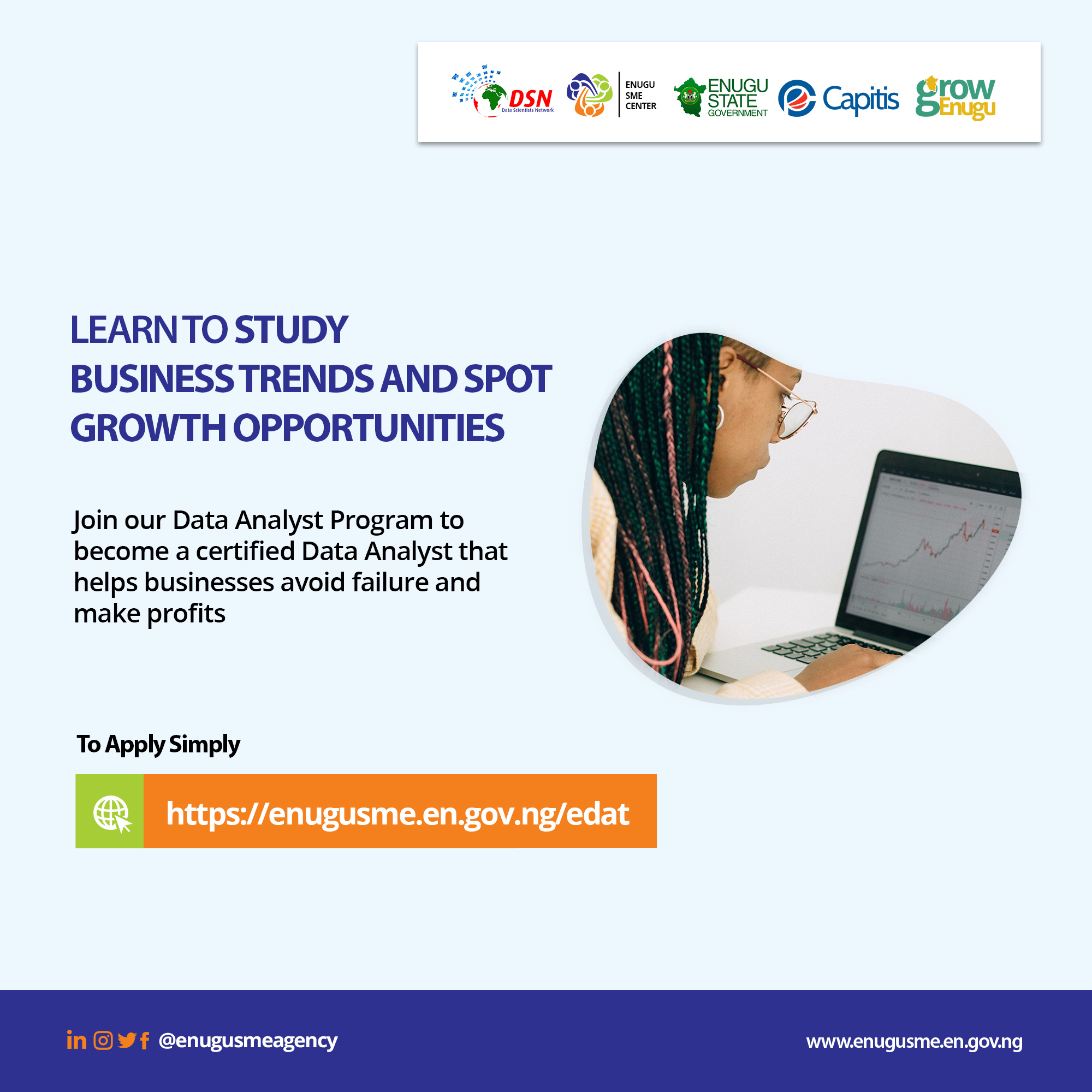 ENUGU SME DATA ANALYTICS TRAINING PROGRAM