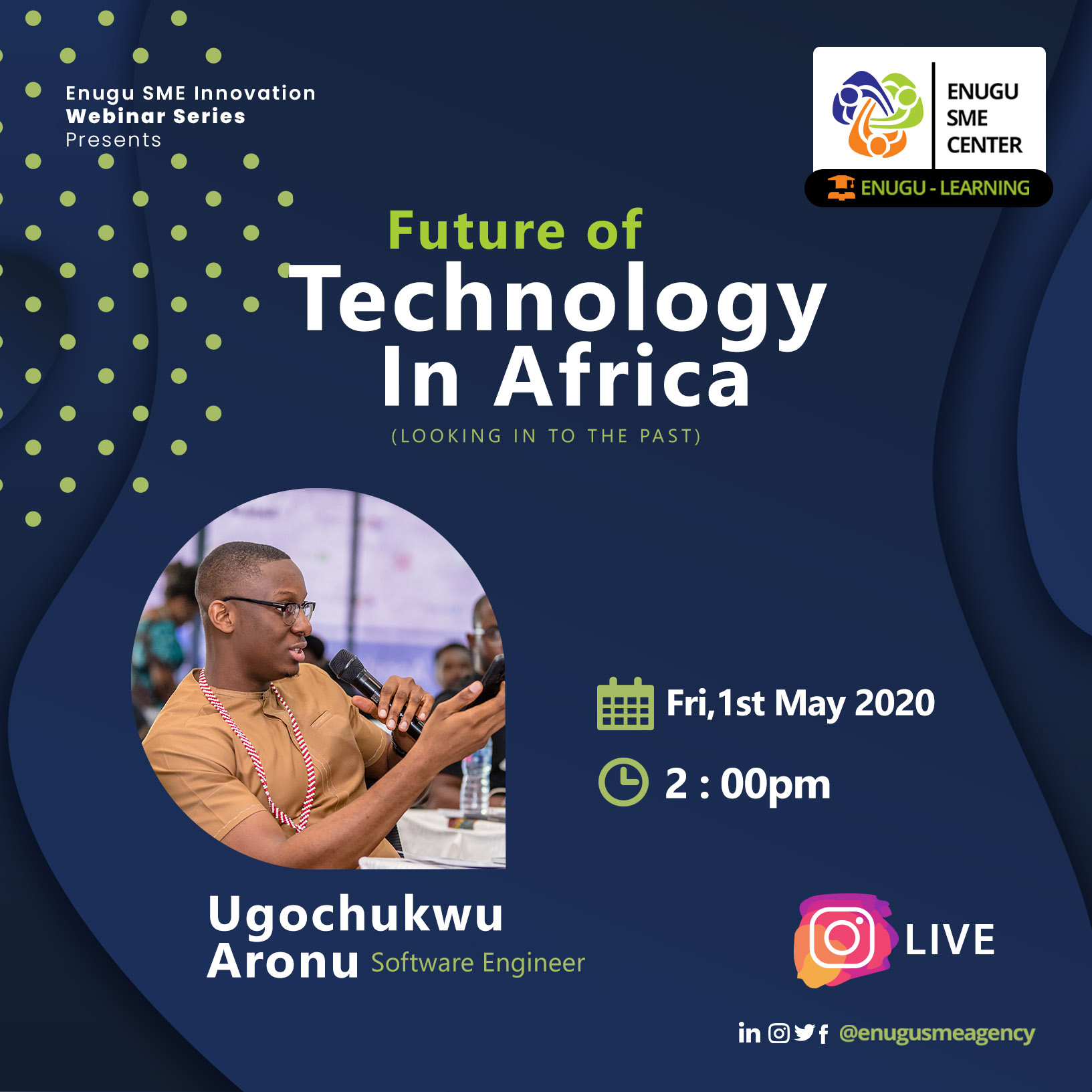 Enugu SME Innovative Webinar Series
Enugu SME Center INNOVATION WEBINAR SERIES presents the "FUTURE OF TECHNOLOGY IN AFRICA (LOOKING INTO THE PAST)".
.
Facilitator: Ugochukwu Aronu (Software Engineer)
Time: 2 pm
Date: Fri, 1st May 2020.
Venue: Instagram Live
.
.
Synopsis:
Future of Technology- The future of technology in Africa will mean different things for different audiences
.
.
For the software engineers or nerds, it will mean building on the latest technologies like A.I, Blockchain.
.
For the non-tech-savvy people, it will mean having flying cars, self-driving cars, voice controlling everything in your house, etc.
.
One thing I will like to let you know is "For us to have a future we must have a past to stand on".
.
.
For Africans, we have not really made any groundbreaking contributions to the world of technology globally.
We are mainly consumers of technology and not producers of technology.
.
The white man has also made things difficult for us by constantly providing us with very vast and deep technology that took them long and hard years to produce and even pay us to learn these technologies.
.
This has incapacitated our brilliant minds and it has forced us to think the way they want us to think. I call this colonization 2.0