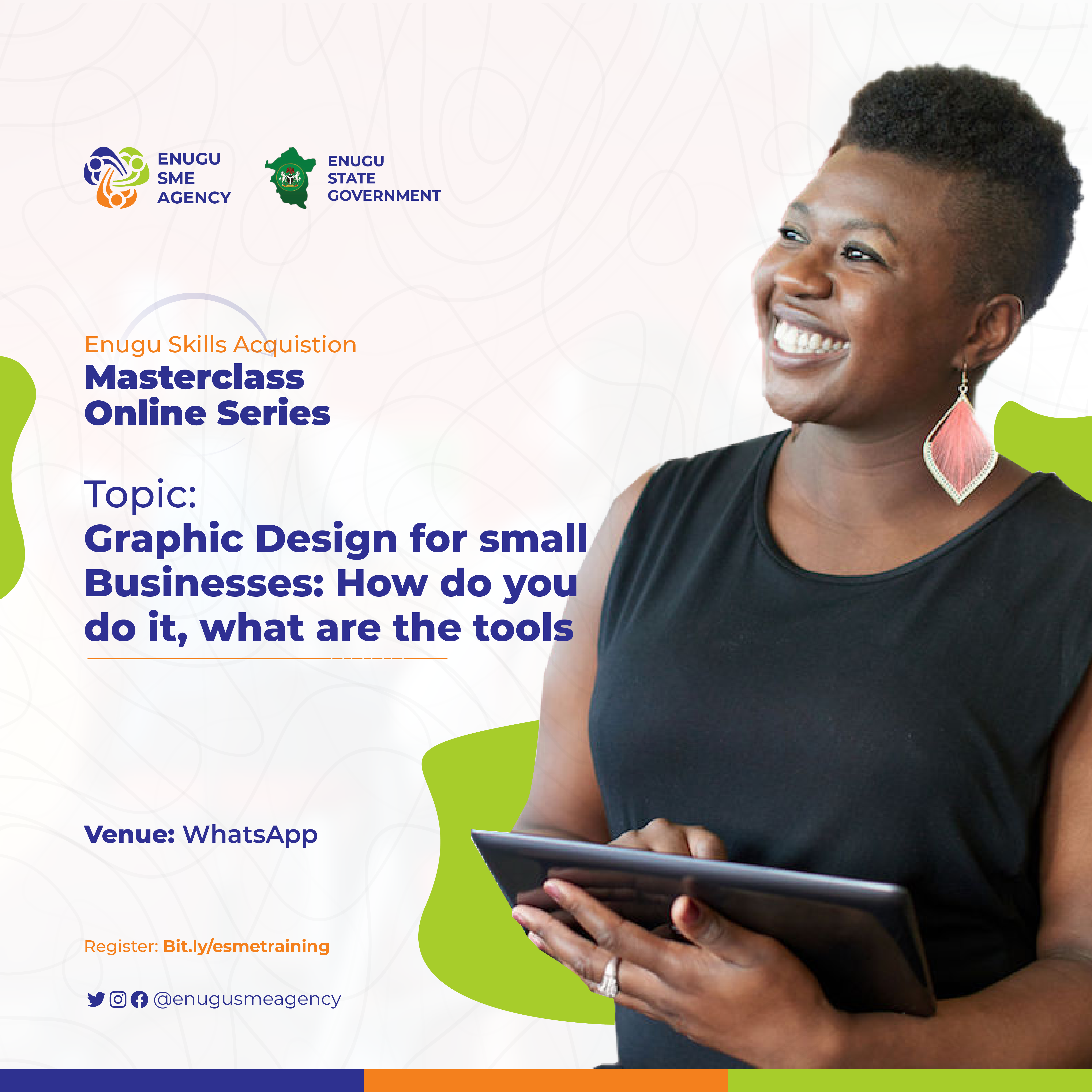 Graphic Design for Small Businesses: How do you do it, what are the tools?
Historically, Pandemics have forced the human race to break with the norm and imagine their world differently, this means change, even in the workspace.
.
.
To this effect, the Enugu SME Agency is introducing a series of FREE online training sessions on WhatsApp from 4th-8th May 2020, for you to equip yourself with essential skills that will help you secure job opportunities and meet the demands of the changing workspace.
.
.
Click here *Bit.ly/esmetraining* to save your spot now!
.
.
COURSE SERIES:
1: Graphics design for small businesses.
2: How social media can be a major driver for your business(social media management)
.
3: Running a business during and after a pandemic
4: Creating business content during a pandemic: how to show your customers you care.
.
.
HOW TO REGISTER:
Step 1: Click on the link below
Bit.ly/esmetraining
Step 2: Fill in your form to save your space.
Step 3: Click on *join* to be added to your preferred course group.
.
Tip: You can join all the courses at once. You don't need to register twice.
Set a reminder in your calendar.