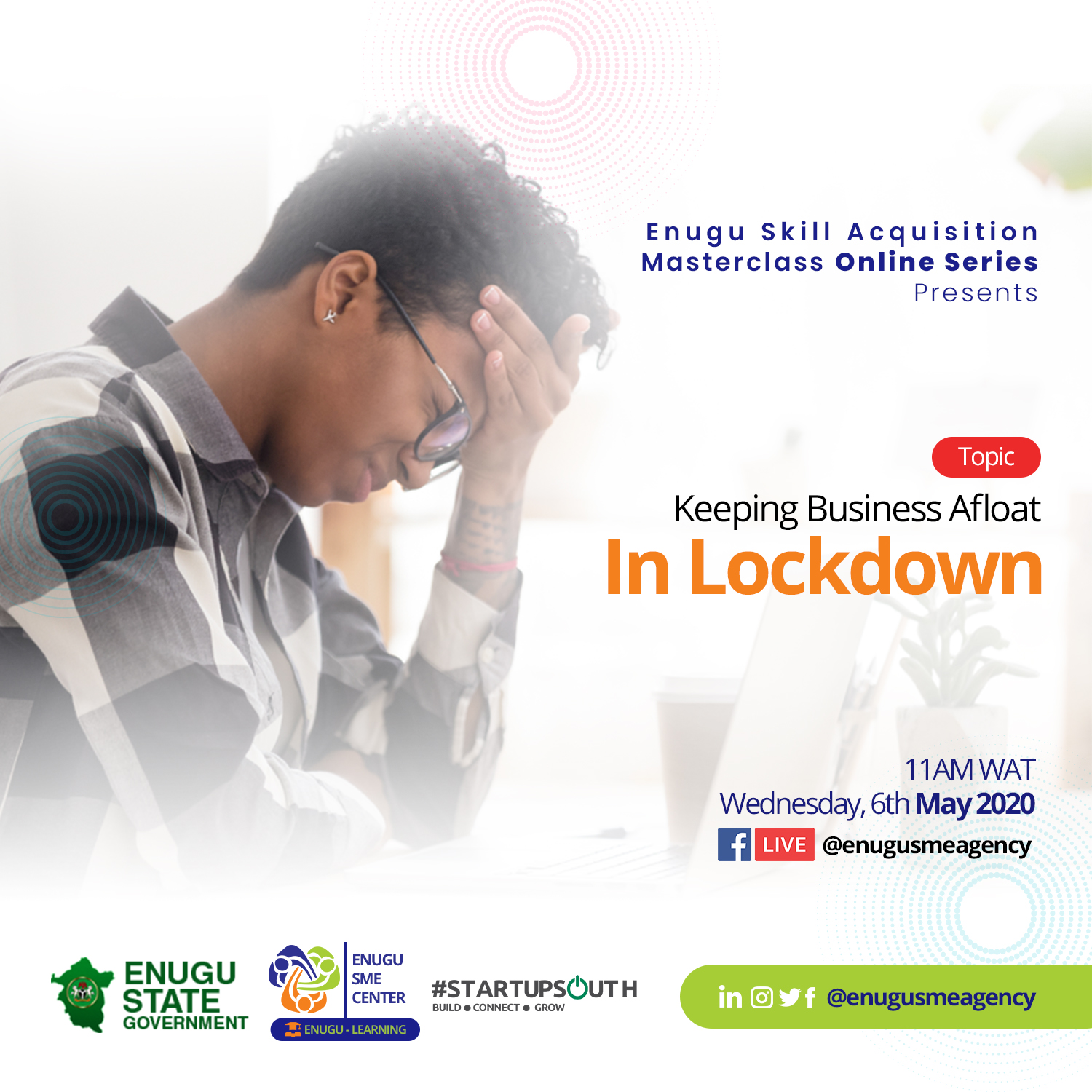 Keeping Business afloat in Lockdown
Do you want to learn how to keep your business afloat in lockdown?
.
.
The Enugu SME Center in partnership with @startupsouthng is giving FREE online masterclasses on Facebook from 4th- 6th May, 2020 to teach you innovative skills that will be of benefit to you.
Join us on Facebook live to learn:
Topic: Keeping Business Afloat In Lockdown
Time: 11: 00 am
Date: Wednesday, 6th May, 2020
Venue: Facebook Live