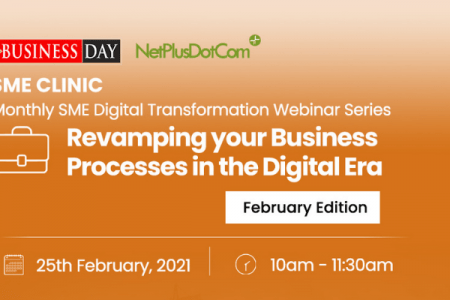 Fegho Umunubo, CEO of XTREME Mindz Solutions Ltd; Arinze Chilo-Offiah, Special Adviser to the Governor of Enugu State on SME Development and Investment Promotion and Dolapo Adejuyigbe, Co-Founder of Traction, will be speaking at the February edition of the Monthly SME Digital Transformation Webinar Series themed "Revamping your business processes in the digital era" by BusinessDay and NetPlusDotCom. The virtual event will hold on Thursday February 25, 2021 from 10:00am – 11:30am.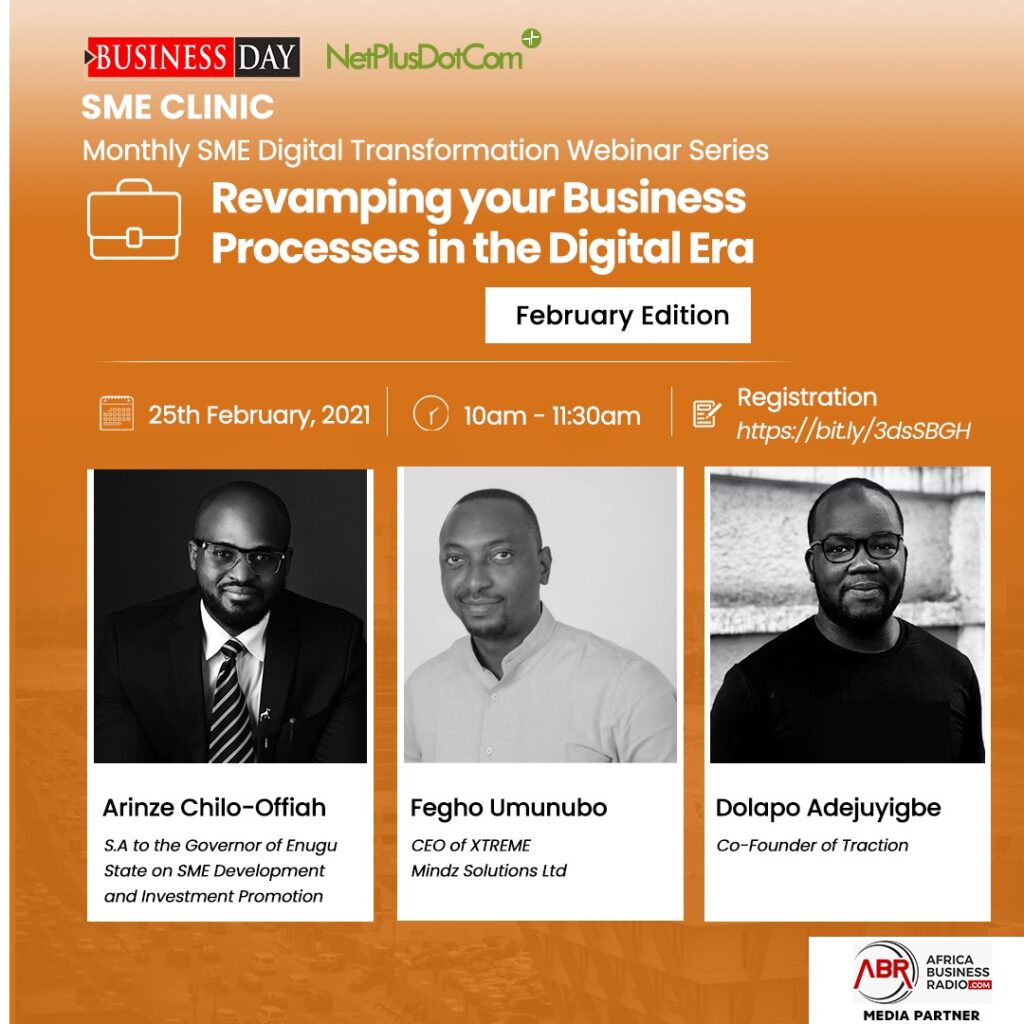 See also: Raising stake in SMEs financing, growth in Nigeria
This monthly series is organized by BusinessDay Media, West Africa's leading provider of business intelligence and information and NetPlusDotCom, a leading technology and digital payment company.
The aim is to create an avenue for SME's in search for expert information on navigating the effects of the Coronavirus pandemic to learn the modalities of the new age of doing business. It also offers a connecting platform for participants to meet with organizations that can facilitate access to market, finance and digital skills.
To register for this event, please visit https://bit.ly/3dyD1td
SOURCE:Business Day