The Enugu state Governor,  His Excellency, Rt. Hon. Ifeanyi Ugwuanyi, through ENUGU STATE SME Agency have partnered with Lidya (@lidyadotco) to provide collateral-free working capital— Enugu SME Business Support Loan (ESBSL) for SMEs and MSMEs.
You asked for loan, we brought instant access to working capital from your mobile phone!
Remember, this loan are for those that qualify for it. Kindly visit www.enugusme.en.gov.ng/lidya to learn about the Terms and Conditions for the loan and apply.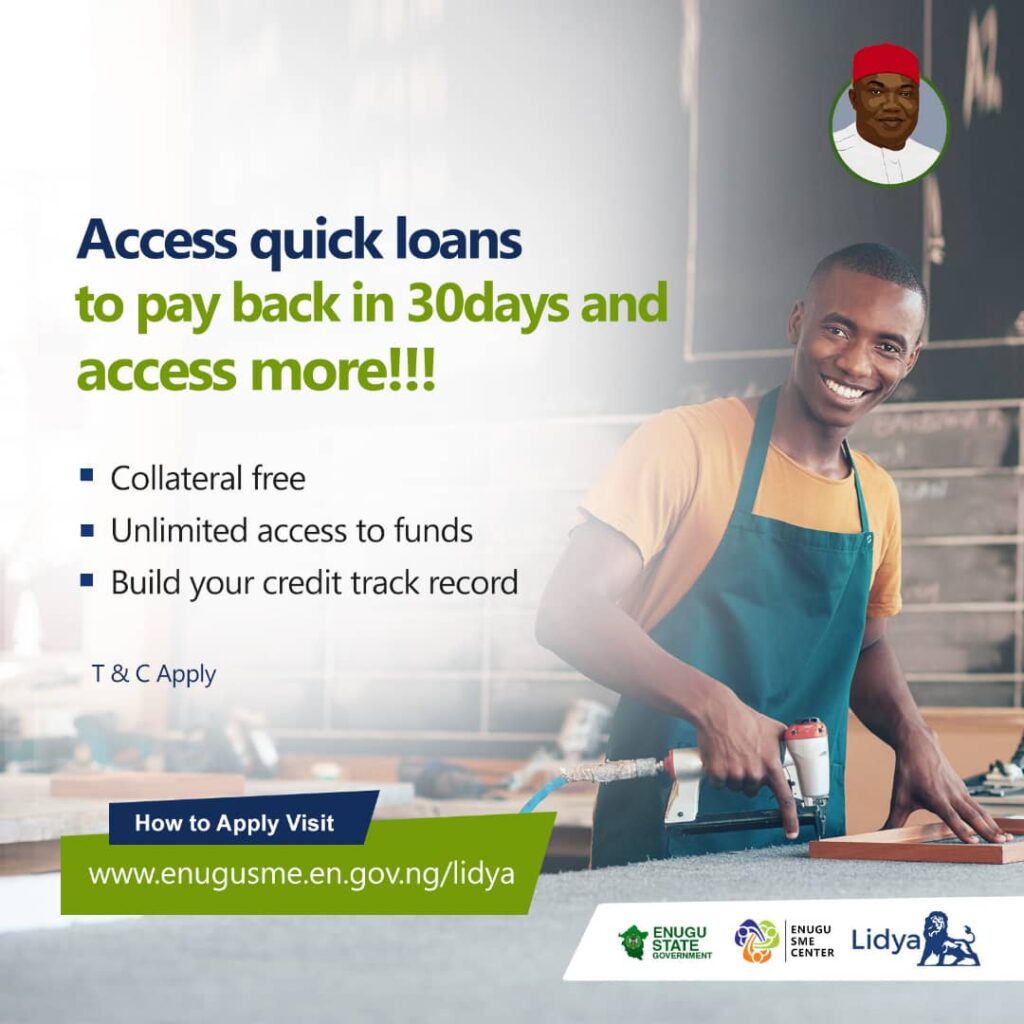 Signed
Hon. Arinze Chilo-Offiah (@Arinze Chilo-Offiah)
Special Adviser, SME Development
Head, Enugu SME Center
#Gburugburuissme #Enugusme #Enugujobs
#business #loan #credit #SME #Lidya